Export and Import Services
What we do and why we hustle come from within. With our shared principles in place, we create without fear in an atmosphere that facilitates the greatest work for the greatest clients.
We provide export and import trade compliance and consulting services to a wide range of clients in the U.S. and abroad.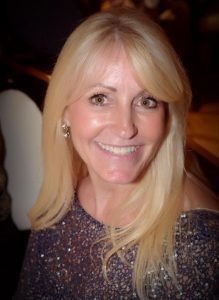 Export and Import Compliance?
Check.
Written Policies, Procedures and Work Instructions
Must be developed to ensure consistency in conducting all activities associated with export/importing and reduce risks of making inadvertent mistakes.
Export Authorizations
Obtaining the required authorizations and implementing them correctly is mandatory.  Lack of obtaining or implementing required export/import authorizations can result in violations, fines and loss of your export privileges.
Training
All Hands, New Hire and training for various functional groups is a requirement to ensure that everyone understands their role in a compliance program.  As regulations and people change, training should be updated and continually implemented throughout the company.
Gap Assessments and Audits
To ensure a compliance program is working, it must be reviewed on a regular basis to identify weaknesses or gaps that could be an area of risk and also identify best practices to be shared with the entire organization.
Data Marking Requirements
Does your company have the proper controls on technical information to prevent unauthorized access. Does it have the required markings? Are you over marking your data?  What is Controlled Unclassified Information (CUI) and can you tell the difference between CUI, ITAR technical data and EAR technology?
If you are a manufacturer and/or exporter of items subject to the ITAR, you are required to be registered with the U.S. Department of State, Directorate of Defense Trade Controls.
It is your responsibility to confirm the jurisdiction and classification of all of your products, technologies, and services.
Controls on ITAR technical data / EAR technology are critical to preventing unauthorized data leaks.
Screening employees, customers, vendors, etc., against the various U.S. Government lists is mandatory.
You could receive fines and penalties for not maintaining records relating to your export and import activities.
It is your obligation to implement controls regarding all foreign persons who are visitors and/or employees (including general office staff, subcontractors, etc.)
Contact us anytime
(703) 403-0474
We serve U.S. and foreign companies and universities to develop robust compliance programs.